Join us on 17th October to celebrate World Menopause Day this month.
To celebrate World Menopause Day this month, we are hosting a menopause event on Tuesday 17th October 2023 for our local community in Kingston where Sylk HQ is based. We have 3 leading Menopause Experts joining us: Menopause Specialist Kathy Abernethy, Award-Winning Nutritionist Jackie Lynch and Women's Health Physio, Christien Bird.  The event is being held at The Norbiton pub and is 6.30pm – 8.30pm. To reserve a spot, please email [email protected].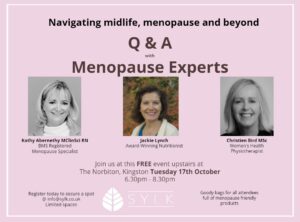 Come and get the low down on everything perimenopausal and menopausal so you can navigate this life stage and thrive.  Learn about symptoms which can range from brain fog, memory loss, increased anxiety, low libido, itchy skin, disturbed sleep, flat mood as well as night sweats and hot flushes, to name a few.  Get the latest advice on treatment options including HRT and non hormonal.  Learn what foods can help you balance your hormones and how to improve your pelvic health so you can avoid those OOPS moments!
Our Menopause Experts include:
Kathy Abernethy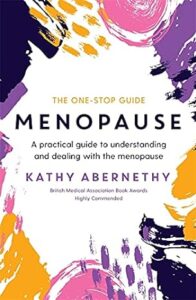 British Menopause Society Registered Menopause Specialist and Founding Clinician at Peppy Health.  Until recently Kathy led an NHS Menopause service in London and has extensive clinical experience working with women at and after menopause.  She has written a book for women: Menopause: The One Stop Guide and co-authored the British Menopause Society Handbook on menopause management.  Kathy has a private menopause clinic in New Malden and runs an education programme for nurses around the topic of menopausal health.
Jackie Lynch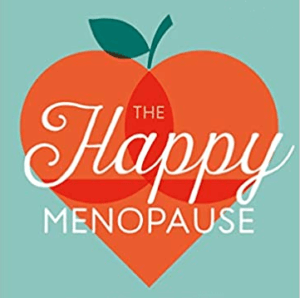 A Registered Nutritionist with an award-winning Menopause Nutrition Clinic in London, Jackie offers personalised nutritional advice with regular support and a flexible approach. Keen to break the taboo surrounding menopause, Jackie launched The Happy Menopause Diet and Lifestyle podcast in 2019 which has now had over 100,000 downloads to date.  Jackie is also author of several books, her latest being The Happy Menopause: Smart Nutrition to Help Your Flourish.
Christien Bird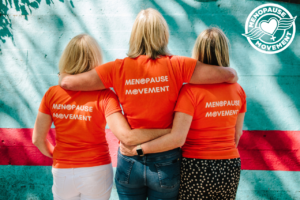 Chartered Physiotherapist and practice owner of The White Hart clinic in Barnes, Christien specialises in women's health physio and ulatrasound imaging of the pelvic floor muscles and perineal evaluation.  Over the last 8 years, she has developed a clinical interest in treating and managing women during the perimenopause and menopause and beyond as well as tutoring and presenting at menopause events.  She is also the co-founder of Menopause Movement, an online training and community platform for the fitness and medical world to confidently treat and train women into the menopause.  They are offering Sylk customers an exclusive £75 discount on their training course and membership.  Learn more about it right here – just use code SYLK75 at checkout.  Alternatively, feel free to email them at [email protected] with any questions.
Big thank you to the following companies for providing the following products for our goody bags:
Prai Beauty Menoglow
Become Anti-Flush Vest 
BetterYou Vitamin D3 and K2 spray
Promensil Red Clover Supplements & Cooling Spray