Welcome to our new Five Minutes With…  series. In each feature, we'll have a quick catch up with some of our top health professionals to see what they've been up to in their fields.
To kick things off, we sat down with Senior Menopause Specialist Kathy Abernethy to talk about her new role as chair of the British Menopause Society, and her new book Menopause: The One Stop Guide.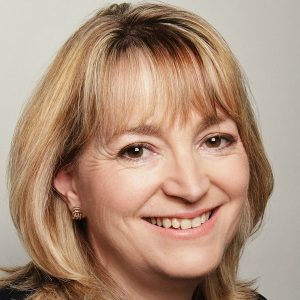 1. How did you end up specialising in menopause?
I didn't really choose to work in menopause at first. I took a job researching hormone patches which at the time were new; trying to tell women that sticking a bit of plastic on your body would help symptoms was interesting! From there I realised the difficulties some women had and got tremendous satisfaction from supporting women through this time of life. That progressed to supporting young women too and now includes spreading the word to workplaces and educating health care professionals on all things menopause.
2. You were elected as Chair of the BMS last year- how's it going?
It's been busy but exciting. We have introduced the BMS Vision which highlights the need for every GP practice to have a practitioner with a special interest in menopause as well as a menopause specialist in every area that they can seek advice from. Although we often complain about GPs, many are doing an excellent job and we are working to improve the number who have had specialist training. We now have lots of tools and factsheets for women and their doctors so it should become easier to receive good care. The women's health concern advice service continues to grow with women appreciating the low cost, easy access to help and advice.
3. Tell us a bit about your new book.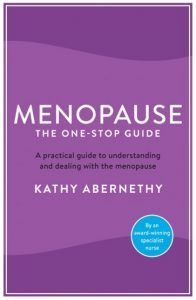 I wrote the book in response to so many women telling me they could not find information they can trust which is not focussed just on one topic. They wanted it all in one place, whether it is advice about what's normal at menopause, how to address symptoms – HRT and non HRT options and also how women can help themselves especially for symptoms like vaginal dryness and painful sex. The book also covers staying healthy around menopause, menopause after cancer and there is a chapter for young women. Finally it pulls together lots of websites and resources to direct you to other places for further help if you need it.
Menopause: The One-Stop Guide is available to purchase online for £9.99 + p+p. Find our more here