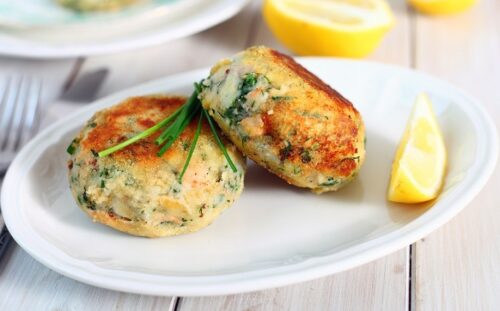 Menopause-Friendly Family Recipe Tips Fishcakes
I'm a big fan of fishcakes because they're such a quick and easy family dish and there's something
very comforting about that fishy potato mix. You may already have your own favourite recipe, but
here's how you can turn it into a tasty bone-friendly option for women in midlife.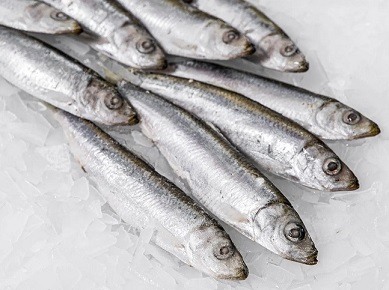 Swap salmon or cod for sardines. I use 2 small tins of sardines in spring water, which is about
200g, depending on the brand you use.
WHY?
Sardines are full of calcium (in fact they contain about 5 times as much per 100g as milk),
which is crucial for the structural integrity of our bones, ensuring they're strong and solid.
This is a key consideration for women in midlife and beyond, because density can decrease
by up to 20% in the years following the menopause, which increases the risk of fractures. A
calcium-rich diet is very important to support bone health, but calcium also supports nerve
and muscle function, which includes regulating the heartbeat.
In order to absorb all that calcium, we need vitamin D, or we won't get all the benefits of the
calcium. The best source of vitamin D is sunlight and it's only found in food in very small
quantities, but sardines are one of the better food sources, which makes them an
exceptionally bone-friendly food.
They're a brilliant source of omega 3 fatty acids, which are highly anti-inflammatory and
promote cardiovascular health, as well as supporting the nervous system and helping to
relieve joint pain.
2. Finely chop a couple of handfuls of fresh parsley and add it to the mix.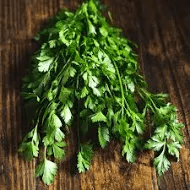 WHY?
Parsley is packed with vitamin C, containing 4 times as much per 100g as an orange! The
body uses vitamin C to produce collagen which makes up about 90% of the bone matrix. This
is a sort of cement that holds everything together and is made up of calcium for strength
and collagen for flexibility, so that we bounce and don't break, if we fall.
It's also a great source of vitamin K, which supports the production of a protein called
osteocalcin which helps to strengthen our bones and reduce the risk of fractures.
Parsley has the added benefit of being very rich in carotenes, powerful antioxidants which
support the immune system and promote heart health.
You can adjust your own recipe to use these ingredients or try out this simple recipe, which is cost-
effective and tasty – a winning combination!
Ingredients
2 x 100g tins of sardines in spring water
2 medium potatoes
2 handfuls of finely chopped parsley
1 lemon, juiced and zested
1 tablespoon of olive oil
Flour for dusting
Method
Peel, chop and boil the potatoes until tender
Drain the sardines and flake with a fork
Mash the potatoes and thoroughly mix in the sardines, parsley, lemon juice and zest
Dust your hands with flour, take about a tablespoon of the mixture and mould it into a
slightly flattened ball.
Heat the olive oil in a frying pan and gently shallow fry until they're golden brown and crispy
on each side
This guest blog was written by Expert Nutritionist, Jackie Lynch founder of Well Well Nutrition. Jackie is author of The Happy Menopause and has a Podcast by the same name. @wellwellwelluk