We all have a story to tell…..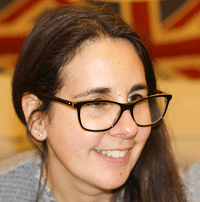 My name is Lesley Salem. I'm 48 years old and I am perimenopausal. I am the 1 in 3 that experienced severe symptoms, the 1 in 4 that fell into depression and the 1 in 10 that quit their job because of perimenopause. Like many women, it took me a couple of years to join the dots and understand what was causing my symptoms and a little longer to work out what I wanted to do about it. My journey has led me through a path of deep research and discovery, interviewing 60 different clinicians and practitioners in every aspect of physical, mental and social health. Equipped and empowered with knowledge I now know how I can achieve optimum wellness, not just for my menopause transition but for a higher quality of life in my later years. I'd like to share my story and acquired wisdom with you!
Introducing Over The Bloody Moon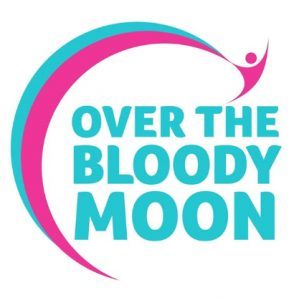 I founded Over The Bloody Moon to help women take charge of their change and help them read the signs ahead of time to avoid life becoming difficult. Our mission is to help women by informing, preparing and equipping them with accurate facts, a self-care toolkit that is based on scientific evidence, and group coaching and support to help them introduce positive healthy habits. It's estimated that 80% of our symptoms can be alleviated by making the right lifestyle choices, but sometimes we also need a helping hand from medical treatment, specialists or other products, such as Sylk Natural Lubricant to ensure we are performing at our optimum. Over The Bloody Moon helps you draw upon your own resources but also signposts you to places you can get additional professional support.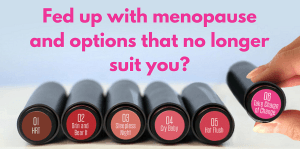 Take Charge of Change
Our 6-week programme, Take Charge of Change shares advice from UK's leading menopause experts and practitioners at the equivalent cost of a 30 minute private clinician's consultation! You'll get a comprehensive view of how peri and post menopause may impact you and what you can start putting into action to thrive. Women who eat and sleep well, exercise regularly and manage their stress, report more positive experiences of menopause. As well as demystifying HRT and other medical options, we will help you tap into your own resources; explore other options that could improve your menopause experience. Our experts share practical tips for you to introduce into your daily routines to boost your health and happiness, drawing upon a range of health disciplines. Our curriculum has been carefully developed in accordance with British Menopause Society and NICE guidelines to ensure it is accurate, up-to-date and scientifically robust.
We know everyone's menopause is different, so you can choose what you want to focus on – managing stress and anxiety, poor sleep, hot flushes, weight gain, vaginal & pelvic health issues and more. Take Charge of Change is an interactive, online experience where you can learn individually at your own pace with access to a private members space called The House, as well as tap into the power and support from weekly interactive 90 minute Zoom group workshops. When you sign up to our course, you get lifelong membership to The House, which is constantly being renovated! Inside are various rooms where you can watch videos; demos from clinicians, authors and practitioners, download meal and movement plans, unwind with guided meditation tracks, learn about herbs and essential oils and pick up beauty and style tips. You also get access to a private Facebook community to share your experiences with current and past members.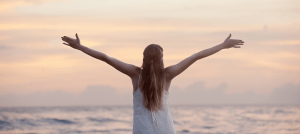 Course Elements
Our course introduces you to how different approaches could work for you – HRT, CBT, Hypnotherapy, Nutrition, Exercise and Movement, Herbs, Supplements, Acupuncture, Essential Oils
WEEK 1: AWAKENING
Understanding our changing body and mind, demystifying HRT, a GP checklist, exploring change and setting intent and goals
WEEK 2: MIND THE GAP
Managing mental symptoms such as anxiety and stress, low mood and unhelpful thinking.
WEEK 3: TRAIN THE BRAIN
Creating positive habits and associations to promote sleep and brain fog
WEEK 4: BODY MATTERS
Alleviating physical symptoms such as weight gain, joint and muscle pain and bone loss, hot flushes, headaches & migraines, poor hair & skin condition
WEEK 5: DOWN UNDER
Achieving good vaginal and pelvic floor health, kegel exercises and intimate care
WEEK 6: LIVING COMPASSIONATELY
Navigating change positively in relationships with ourselves, reframing sex and intimacy.
What can you start doing now!
Before we can take charge of change, we need to become aware and conscious of the gap between where we are today and where we want to be in the future.
Tune in and track
Start journaling and recording how you feel each day, what symptoms you're experiencing and when they occurred, to notice a pattern or identify triggers.
Set an intent
What do you want to achieve / experience and by when?
Visualise your 'perfect' state
Write down what life would be like if you were to achieve your intent. How would you feel? What would you be doing that you don't do now? How would this impact on others around you?
Identify blocks
What's stopped you up to this point? Are these excuses? What's the real truth behind you not moving towards your ideal future? What do you need to do to remove them?
Take Charge of Change
Sign up to Over The Bloody Moon's course to initiate and activate your positive change. You'll have the support from other women going through similar experiences and be given a self-care toolkit to test out to see what works for you.
To find out how to enrol, visit our website: www.overthebloodymoon.com/our-