The Happy Menopause is a new podcast by nutritionist Jackie Lynch, founder of Well Well Well Nutrition.
Each month Jackie and a special expert guest share their advice and guidance on lifestyle and diet to help you navigate your menopausal journey.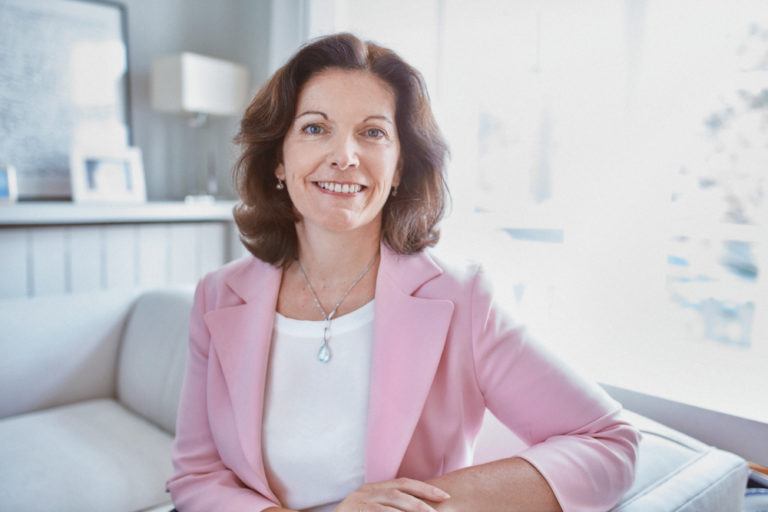 Jackie explains,
"There are so many ways that nutrition can support a healthy and happy menopause.
Most women start to experience hormonal havoc from their mid-forties, which can cause a range of symptoms from hot flushes and headaches to anxiety and insomnia.
My monthly podcast features a range of expert guests who are full of brilliant diet and lifestyle advice which could make huge difference to the way you feel."
Books by Jackie Lynch
Jackie is the author of two nutrition books Va Va Voom: The 10-day energy diet that will stop you feeling tired all the time and The Rite Bite:Smart food choices for eating on the go.
Va Va Voom: The 10-Day Energy Diet that will stop you feeling Tired All The Time By Jackie Lynch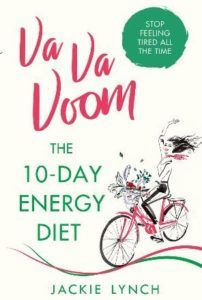 Have you lost your Va Va Voom? Are you TATT (Tired All The Time)? If this sounds familiar, it's time to take action with my 10-day energy-boosting diet.
Whether you're 29 or 69, it's more than likely that your diet and lifestyle are the main reasons for feeling so tired and that simple changes to what you eat will help your energy levels to flourish again.
I've written this book for all of you who don't want to take your lack of energy lying down! It's a simple, practical food and lifestyle plan to help you rediscover your Va Va Voom in just 10 days.
The Right Bite - Smart Food Choices For Eating On The Go By Jackie Lynch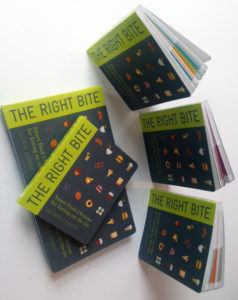 The Right Bite is a practical guide to help you make healthy choices when navigating the minefields of everyday eating.
It's easy enough to follow a healthy diet when you're in control of your shopping list and the contents of your fridge. But as soon as you step outside the front door, it can get a lot more complicated. Walk into a coffee shop, a bar or a cinema and making the right decision can be a lot more challenging and confusing.
The Right Bite is here to help – with accessible, practical advice for all those everyday occasions, you can make the smart choice even when healthy options are limited. Each chapter focuses on a different eating environment – from Breakfast on the Go to Working Lunches, Takeaway Food, Pubs, Picnics, Barbecues and the Cinema. The Right Bite explores the type of foods likely to be available and compares them, explaining the main health pitfalls and highlighting top picks. A ham and cheese croissant might be a better option in a coffee shop than a skinny muffin for example! The Right Bite explains why, providing useful insights with a down-to-earth approach.
Small enough to slip in your bag, this is the one-stop guide for anyone wanting to eat healthily in the real world.